Our company is a collective of amazing people striving to build a better future.
At MDfx we are equipped with a highly skilled team of engineers, designers, project managers and technicians who make the process as easy as possible for our clients and design team partners. We understand that it could be quite difficult to manage all the different sectors involved in a single project, thus we work proactively to coordinate our smart home systems and technology installations with your other onsite projects.
Technology has made it's way into every aspect of our lifestyle, including our homes and places of work. Technology integration is becoming increasingly necessary within both residential and commercial buildings, to allow homeowners and employers to take advantage of the improvements in efficiency, security, communication and entertainment.
At MDfx we have the design and software skills to work alongside architects from the earliest stages of a project to ensure the building allows for the necessary elements of technology integration and to deliver the appropriate discrete, reliable and robust solutions.
We have worked alongside designers and architects for over 12 years and understand the detail and information, as well as the high-quality finish that is required from our on-site engineering teams. Experience
At MDfx, we believe that a hands-on approach is the best way to gain a greater understanding of the systems we provide. We achieve this by giving our home automation installation and management teams their own personal control systems, which enables them to experience and understand them from the user's perspective. We also regularly participate in industry and supplier training. Expertise
Having established ourselves as one of the most efficient and bespoke smart home installation companies the UK, we have been recognised for our work, winning awards for our high standards and the creativity of our services. Most recently, we won the Control4 awards at the Integrated Systems Exhibitions (ISE) in Amsterdam, where we were one of the only AV dealers in Europe to walk away with more than one award. Aftersales
& Care
We design and install all of our systems to operate with efficiency, without fault, and in a way that makes them easy to use and understand. With that said, we do host training sessions to ensure that our clients get the best out of their system and are able to familiarise themselves with all of its functions.
"As ever, we were very happy with the work on Monday and the upgrade seems to be working very well. It is always a pleasure dealing with Mdfx and having Bill working here."
Steve Russell
Esher, Surey
"I have recently had security cameras fitted around my property in Iver Heath by MDfx, I would be happy to recommend this Company. I was very impressed with their prompt efficient service, courteous attention to my personal specifications and preferences. Also, MDfx being a local Company with local staff, I feel is an added bonus."
Barbara
Iver Heath
"Mrs O'Neill asked to let you know that she was very happy with Bill's work yesterday."
Eva O'Niell
Belgravia
"Thanks, your guys do really good work!" "Cheers"
Richard Bassett
Ascot
"I just wanted to thank you for sending the team here quickly and to tell you how happy we are with the team. They are all so kind and professional, my mum also likes them and their work ethics. It is always nice to have a good team who knows what costumer service is about. Will happily recommend you all to my friends."
Christina Araneta-Tan
Windsor
"I enjoyed working with MDFX on one of my projects because they worked closely with me during the design stage and during the refurbishment providing all the necessary assistance. They helped me materialise my concepts and found their team very professional and the quality of their work is very reliable. I Strongly recommend employing them for any home technology aspect."
Annabella Nassetti
Chelsea and Kensington
"We have used MDFX for many years and they have always been extremely professional and have kept us up to date with the best technology for all our audio and visual equipment. Marvin, Simon and the team are friendly, efficient and always able to help with servicing or any problems that have occurred."
Mr And Mrs Dearlove
Fulham
"We first worked with Marvin about 15 years ago. With the minimum of fuss and maximum of expertise he re-aligned, clarified and so completely sorted out our sound and TV systems which had been carelessly installed by another company that we determined that if we moved he would be the only possible person to set up a new system for us. We did move and he and Simon had in the meantime set up MDFX. Marvin and Simon continue to provide excellent service and they are supported by a great team of people who are quick to react, efficient and courteous. So now, not only has MDFX set up our audiovisual and lighting systems, all controlled by Control 4, but it has also installed our fire and intruder alarm systems. We have already recommended MDFX to neighbours and friends and are very happy to extend that recommendation to others."
Mr and Mrs Alcock
Marylebone
Mr and Mrs Herman have had us install a large smart home system with home cinema, whole home AV, lighting control, security and fire alarm and are always happy to recommend us.
Mr and Mrs Herman
Kensington
"Just to say the guys from your team who came yesterday were spot on. Experienced, helpful and did a great job."
Mr Sice
Barnes
"I am consistently impressed by the professionalism shown by MDFX. It was great that my trust in them was repaid by enthusiastic praise from the Church premises team on the installation of the CCTV system. They understood the brief perfectly and guided us to a well-priced solution. I would not hesitate in recommending them."
Paul Glynn
Lady of the Rosary Church
"My company, The Building Works, has used MDFX to design and install AV and security systems for our clients for a number of years now and we've always been very pleased with the results. They have a great team and approach, guiding the client and the professionals involved, right from concept through to installation and completion."
Rupert Green, Builder
The Building Works, London
"We have used MDFX Limited to redesign, install and maintain our AV Systems for a number of years now, for 4 of the families London homes, and they have always provided us with a very comprehensive and personal service for all works. We have been delighted by their approach as well as the enthusiasm of their staff, both office and site based. Their support has been second to none and I'm sure our relationship will continue for many years to come."
Rose Giumba
Kensington
"Marvin was employed by our company for many years and during this time he was always dedicated, committed and undertook his work with great skill. In my opinion his industry has many operators who, to win jobs, will scrimp on programming and de- bugging to maintain costs at the eventual frustration of a customer and I believe Marvin understands that this is not the solution and offers a first class service."
Mike Spink, Property Developer
Spink Property, London
"Having previously worked with MDFX at our last home, and been very happy with them, we brought them in on the new project right at the planning stage to get their ideas on wiring, WIFI, media system, Lutron, Crestron, alarm system and sound system. Their technical knowledge I believe is second to none. Their operatives are polite, helpful, trustworthy and unobtrusive."
Mr & Mrs Cantillon
Pembridge Villas, Notting Hill, London
"We have had an excellent service from MDFX from start to finish. When we first met they clearly outlined the options available to us and guided us down a path which has resulted in systems we are very pleased with. When we had a problem (not of their making) they came out on a Saturday and spent much of the day sorting it out. They combine being very professional with being very friendly. I would certainly recommend them."
Mr Newberry
Knightsbridge
MDfx was established to meet the needs of major top-end developers who required fully integrated systems that buyers could use with ease, are reliable and can be trusted to work without fault. MDfx work with trusted suppliers and our engineers are fully qualified in installing and maintaining their systems. 
B&W
WHAT IS B&W?

In 1966, B&W, or Bowers and Wilkins, was established, embarking on a quest to design and create the perfect loudspeaker. Fast forward more than fifty years, and B&W is now one of the UK's leading manufacturers of bespoke audio and video equipment. At MDfx, one of the many services we offer is the installation of expertly designed home cinema solutions, and when it comes quality, B&W home cinema packages and speakers are a fantastic addition to any home.

B&W HOME CINEMA INSTALLATION

Bowers & Wilkins has a rich history of technological innovation, from the use of materials — such as Diamond and aramid fibre — to tackling complex engineering conundrums, B&W home theatre speakers are a product of tireless research and creative engineering. Here at MDfx, we endeavour to provide our customers with the best of the best, whether it's the devices we install or, of course, the vast knowledge and capabilities of our installation professionals.

A high-end home cinema system is so much more than a big screen and loudspeakers. In fact, it's an accumulation of multiple devices that give you complete control over video, audio and lighting, all of which combine to make the perfect home cinema experience and transform a night in front of the telly into an immersive movie experience.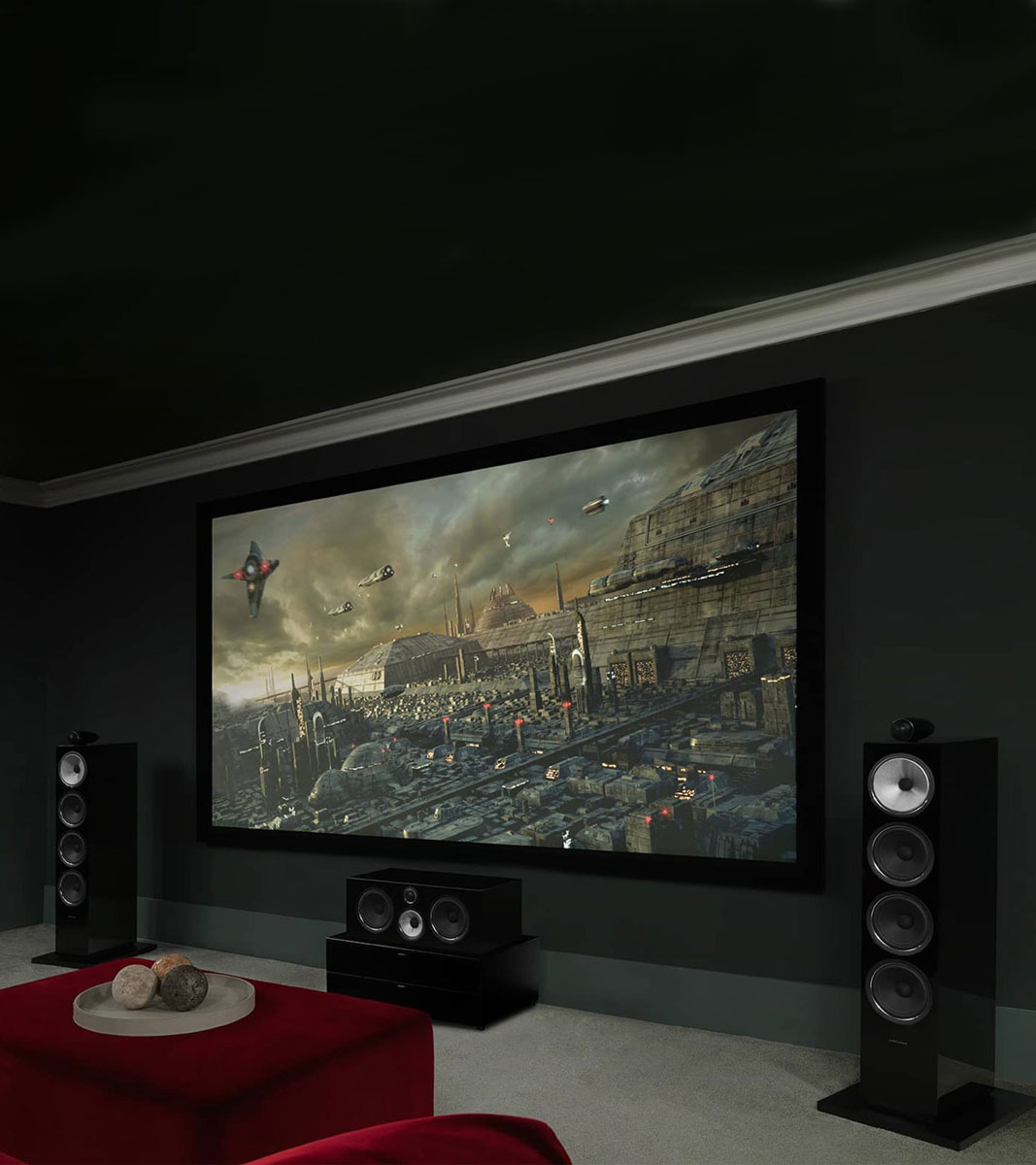 CONTROL4
WHAT IS CONTROL4?
Control4 are home technology professionals with the training and proven experience needed to design and deliver world-class smart home solutions. As Control4 installers, we can offer our clients bespoke smart home technology from one of the industry's best companies.

No matter if your home is small or large, new or old, Control4 delivers efficiency and high performance on one coordinated system that effortlessly syncs the technology in your home to create seamless and brilliant experiences that suit your needs and are easy for your family to enjoy. With one touch, you can stream high-resolution music or videos, dim the lights, turn on the heating, lock the doors and activate security systems. Control4 can transform your humble abode into a smarter, safer home that provides a better quality of life.

CONTROL4 HOMEKIT
Another huge benefit of Control4 is that it can be migrated to support Homekit, Apple's range of smart home technology accessories. This not only means you can take full advantage of Apple's "Home" app and command certain functions using Siri, but it also gives you more design options and room for creativity when choosing smart home products.

The latter is especially important when it comes customising multiple aspects and features of your home, not just in terms of design and aesthetics, but also to better suit your lifestyle and technology needs. There's no better investment than your home, and implementing Control4 technology is worth every penny.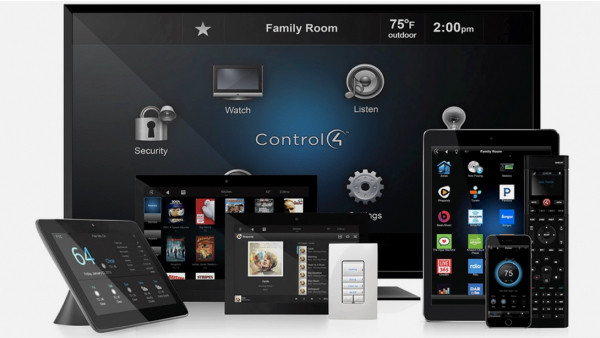 CRESTRON
WE INSTALL CRESTRON
Crestron Electronics has been one of the leading technological innovators since 1971. Crestron home automation solutions provide people with a better quality of life by making day-to-day tasks easier and improving their productivity. At MDfx, we strive to provide customers with cutting-edge technology, offering faster, smarter and more efficient home automation solutions.

As a Crestron UK installer, we're not merely offering you top-of-the-line electronics — we're providing you with scalable and customised solutions that suit your lifestyle and enhance several aspects of your home.

CRESTRON HOME AUTOMATION TECHNOLOGY
With a comprehensive range of intuitive control options, Crestron home automation makes sure that ultimate control of your smart home system is just one touch away at all times. Crestron recognises the importance of quality, as well as the need for enough variety to suit a wide range of homes. From brilliantly designed touch screens and ergonomic handheld remotes to fully customisable keypads, there's a Crestron control device to satisfy every need and space.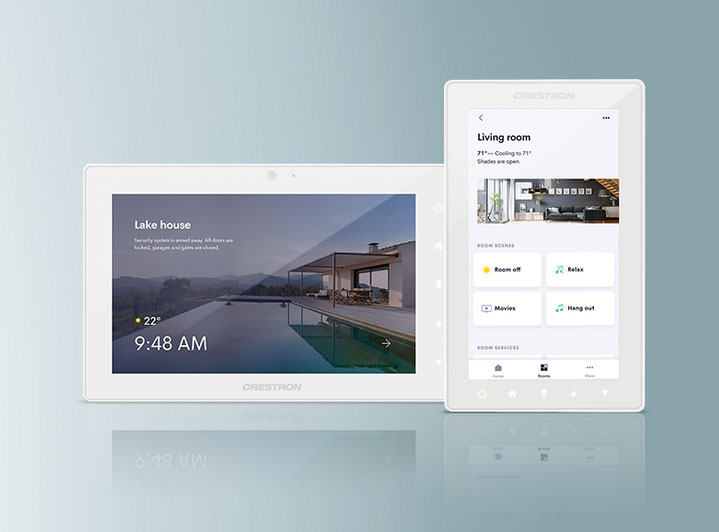 LUTRON
LUTRON INSTALLER - WHAT IS LUTRON?
Lutron is a US-based company that's passionate about the application of technology. It is motivated by the people it works with, much like our team here at MDfx. The ideology and quality of its lighting make it a great product for us to support. It's the reason we have become a leading experienced Lutron installer.

Over the course of 50 years of innovation, Lutron has expanded its product offering from two products to 15,000. It has invented thousands of new and invaluable lighting control devices and systems. Its passion for the advancement of technology, coupled with its dedication to impeccable quality and design, has allowed Lutron to maintain a top market position for several decades. In doing so, it continues to lead the market in bespoke lighting controls for fluorescent, LED, halogen, incandescent and low-voltage light sources.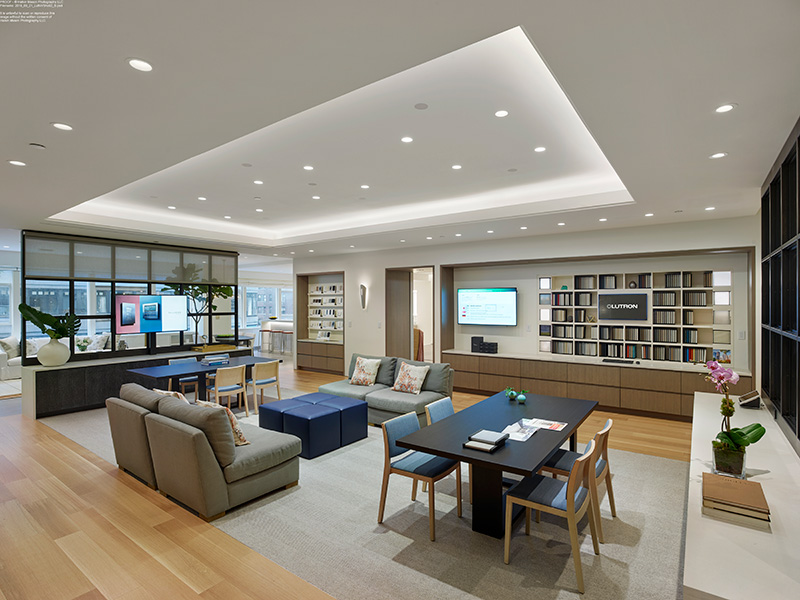 Choosing a Lutron Installer
PAKEDGE
WHAT IS PAKEDGE?
We are proud to say that we will install Pakedge devices as part of our home automation systems packages. Pakedge creates a range of devices that can help to automate the processes in your home. It integrates seamlessly with the latest Internet of Things (IoT) technology to make your home work better for you. Its powerful networking devices can be used as part of our smart home automation installations to create the connected home ecosystem that you want.

GET THE PAKEDGE WK1 WIRELESS SYSTEM IN YOUR HOME.
Pakedge's Wk1 wireless system could be just what you are looking for. Its wireless access points have a wide range, ideal for linking your entire home to the network. Pakedge Wk1 WAPs can be fixed to your wall or ceiling easily and securely, giving you a neat and clutter-free solution to your wireless needs. They come in white or black to match any decor, so your smart technology doesn't have to compromise your carefully chosen aesthetic.

CONTROL YOUR HOME FROM AFAR WITH PAKEDGE BAKPAK.
We can install the Pakedge BakPak system to make your home automation system even more convenient. With BakPak, you can seamlessly and effortlessly manage all of the devices linked up to your home system from wherever you are. If you want to make sure that the central heating is turned to your ideal temperature when you're on the way home, you can with BakPak. BakPak can link your devices to your mobile phone, laptop and Alexa for easy remote control of your entire home ecosystem.