Despite the infamous UK weather, we enjoy nothing better than gathering outdoors and spending time with loved ones.
And with the summer months just around the corner, you may be thinking about planning some outdoor fun with family and friends.
Whether it's throwing a trendy cocktail party, an intimate family BBQ or just simple summer sundowners, your well-manicured garden and pool can be a stunning backdrop for any party or event.
Once you've planned the food, stocked the firepit and invited your guests, the next step is creating the perfect atmosphere.
Music is a great way to set the tone for an evening and ensure your outdoor gathering is an unforgettable experience.
But how can you ensure you don't sacrifice the sound quality when playing music outdoors?
One option could be to leave your bi-fold doors and windows open and use the speakers in your house, but you'll lose the sound quality you know your speakers are capable of, not to mention letting the bugs, dust and debris invade your beautiful home. 
Another solution would be to take speakers from your home outside into your garden, subjecting your guests to a weak, intermittent Bluetooth signal or, even worse, forcing your guests to step over unsightly wires trailing across your beautiful tiles or decking.
Even if you manage to bring your speakers outside, it would only take a small shower to ruin not only your outdoor get together, but your speakers too.
Thankfully there is a solution with bespoke, premium-quality waterproof outdoor speakers from Sonos.
Sonos outdoor speakers are a perfect choice for enhancing any garden or outdoor area. 
Sealed from the elements and designed to not only blend seamlessly into your outdoor space but withstand the UK's unpredictable climate too! 
These clever speakers connect with your internal Sonos amp and are easily controlled from your smartphone, which means you can effortlessly stream your favourite Amazon, Spotify or Apple Playlist.
The party's in full swing, and guests are loving the crystal clear sound of your playlist coming from your Sonos Outdoor speakers.
But, as the sun begins to set, it's your beautiful outdoor lighting that elegantly enhances the atmosphere of your event.
Clever and discreet lighting can highlight the architectural or natural details of your garden and safely light the pathways for your guests, allowing the party to continue long after the sun has called it a night. 
The programmed automated scenes and customisation will set the mood well into the evening.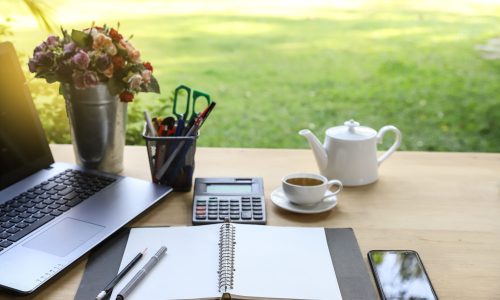 Gardens and outdoor spaces are perfect for parties, but garden offices are becoming more popular as hybrid and home working continue.

Here at MDfx, we can fit powerful outdoor access points to expand your wifi network into your garden and allow you to work outdoors and enjoy a lightening fast connection.
Summer will be here before we know it so come and visit us in our showroom, so we can get your garden party and event ready.
We'll come to you and we'll work together with you, or your designer to get your garden fully set up for the summer months.