When it comes to shading solutions Lutron offers an impressive range to suit all tastes and needs.
From blackout blinds to curtain tracks Lutron's clever shading solutions, enables you to effortlessly adjust the amount of light, privacy and temperature in their home or commercial space.
One of the systems we often recommend to our customers is the Sivoia QS Triathlon.
A key benefit of the Sivoia QS Triathlon system is how it gives you the ability to control your shades through an app on your smartphone.
Which means they can be easily operated if you're away from your property, providing safety and peace of mind.
However, security and protection are just one of the many features of these revolutionary shades and we're excited to share with you some of the many wonderful features these blinds can bring to your home
Ultra Quiet Precise Movement

– With their patented state-of-the-art motors Lutron window shades are whisper quiet, which means they won't detract from the peace and tranquillity of your beautiful home. When the blinds move they move in perfect unison together.

Full Integration – The Sivoia QS Triathlon system is compatible with a wide range of home automation systems, including Crestron, Control4, and Savant, making it an ideal solution to integrate your shading system with your existing technology, for easy light management.
Simple to Use – Lutron Shades are fully customisable. They can be easily pre-programmed and operated with just a touch of a button.
A Range of High Tech Controls

– It's not just the remote that can activate your shades. The Sivoia QS Triathlon can be connected to your Google Nest, Alexa or Siri, meaning you can control your shades using your voice or phone.



Customisation

– Lutron motorised shades provide precise control over the amount and direction of light entering your home. Once installed, you can move your blinds in synchronisation with each other.

Stylish

– With an impressive selection of fabric colours and textures, the Sivoia QS Triathlon will meet all your functional and aesthetic requirements for any home or office.




Take a look at some of the options

here

.

Eco-Friendly

– By automatically adjusting the shades based on the natural light levels in the room, the Sivoia QS Triathlon optimises and reduces your energy use.
These features alone are impressive but one of the most outstanding capabilities of the Lutron shades is how they can be set up to incorporate Hyperion Solar-adaptive software.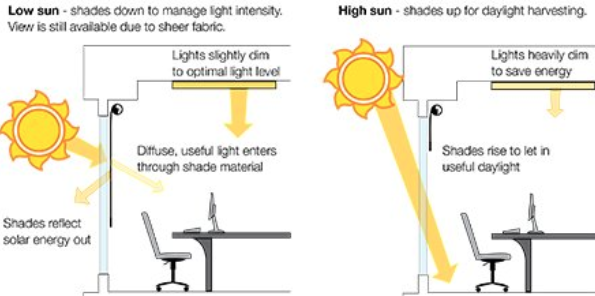 Coupled with Radio Window sensors, this remarkable technology measures the sun's position and outside conditions to adjust the shades accordingly.
Meaning the light in your space is consistent and just right throughout the whole day, protecting your privacy.
Perhaps you've considered motorised shades but were put off by the upheaval of them being hardwired into your home.
The wireless solution of the Lutron Sivoia QS Triathlon is perfect for renovation or retrofit projects, and this feature makes for a safer environment for children and pets too.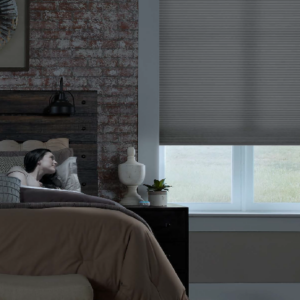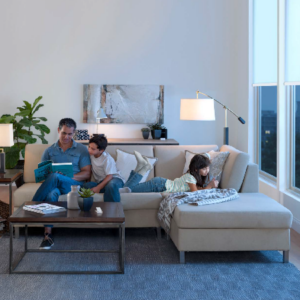 Lutron is the leading expert in home automation and the Lutron Sivoia QS Triathlon technology is unmatched.
As an official Lutron installer, you can trust us to offer the very best service to install this state-of-the-art shading solution.
Whatever your space, from a home or office to an art gallery we can help you choose the right Lutron product for your needs.
To help you find the right solution, Lutron has an experience centre we can arrange for you to visit.
Situated in the heart of London, the Lutron Experience Centre provides a unique opportunity to explore the comprehensive suite of commercial and residential shading solutions.
This appointment only state-of-the-art space, offers an overview of the latest Lutron total light management systems with daylight integration, advanced LED compatibility and retrofit solutions.
If you'd like to visit, contact us. 
We can make an appointment for you to see the first hand how the Lutron Sivoia QS Triathlon transforms your space, whatever the season.